---
Pax Christi Massachusetts Annual Assembly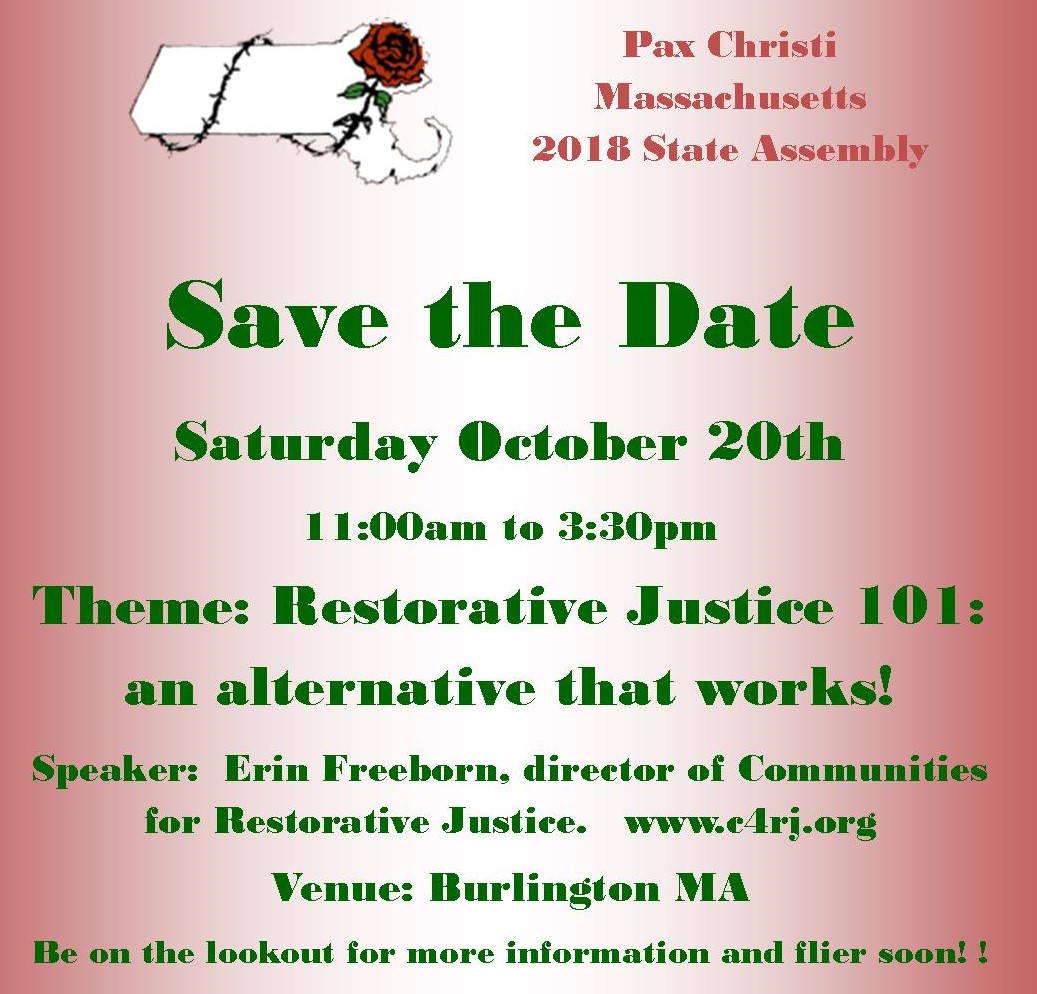 The Pax Christi annual assembly will take place this year on Saturday, October 20th from 11am to 3:30pm in Burlington, MA.
The theme will focus on restorative justice and the speakers will be Erin Freeborn, the director of Communities for Restorative Justice.
Please be on the look out for more information as the date approaches.